Now I am finally back from my amazing holiday, I am finally getting around to putting a few new recipes that I have made in the last few days. This meatball sauce is a super fast recipe that can-- (in my case this week), go over pre-bought frozen meatballs, or on your own homemade meatballs. This amount made just the right amount for our small family, but it can easily be doubled.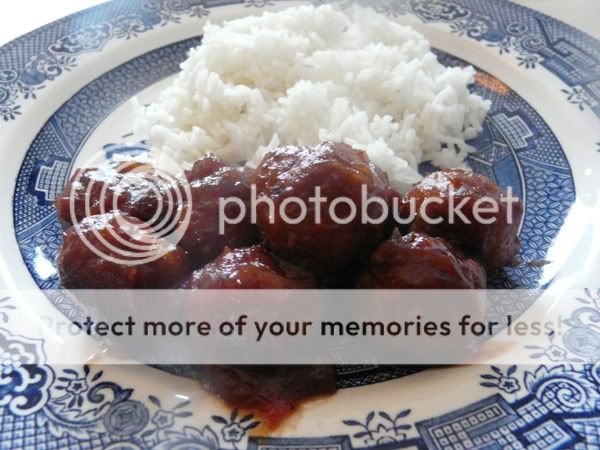 1 Cup of jellied cranberry sauce
3/4 C of Heinz Chili sauce
1 T brown sugar
1 1/2 tsp lemon juice

Stir together and simmer over low heat until the cranberry sauce is fairly smooth. Since I used pre-cooked meatballs, I just baked them for a few minutes before simmering them in the sauce for around 15 minutes. This is also a great recipe for the slow cooker.